View Other Content
Search Articles
Recent Articles
0
Norfolk Arena BDC licensing day 2013 - the Tramps do us proud!
tramphunter
bdc
licensing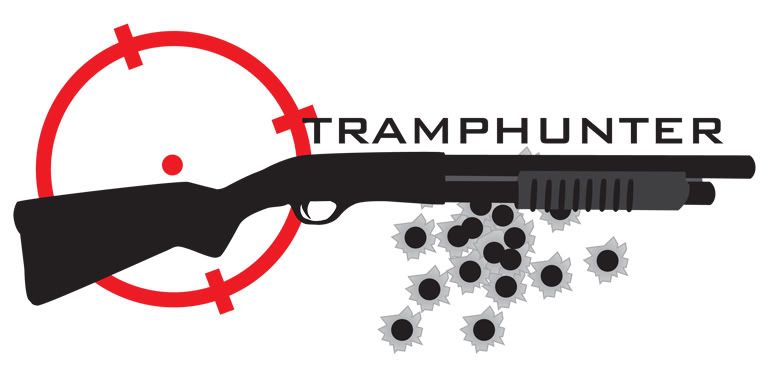 Norfolk Arena BDC licensing day 2013.
After keeping an eye on the weather forecasts and actual weather happening outside and it becoming apparent that the day would go ahead (with snow or without, say what you will about the arena days, one thing that doesn't faze them is the weather conditions) I bundled up and made my way into the snowy sunshine :-/
When I arrived free practice was in full swing, the track had been ploughed of it's 3" snow covering and people were merrily slithering around the track getting used to the new, wider layout and the treacherously slippy track surface.
You could immediately tell this was no practice day and the BDC judges were in attendance - the amount of JDM weaponry on display was way beyond the normal Norfolk quota.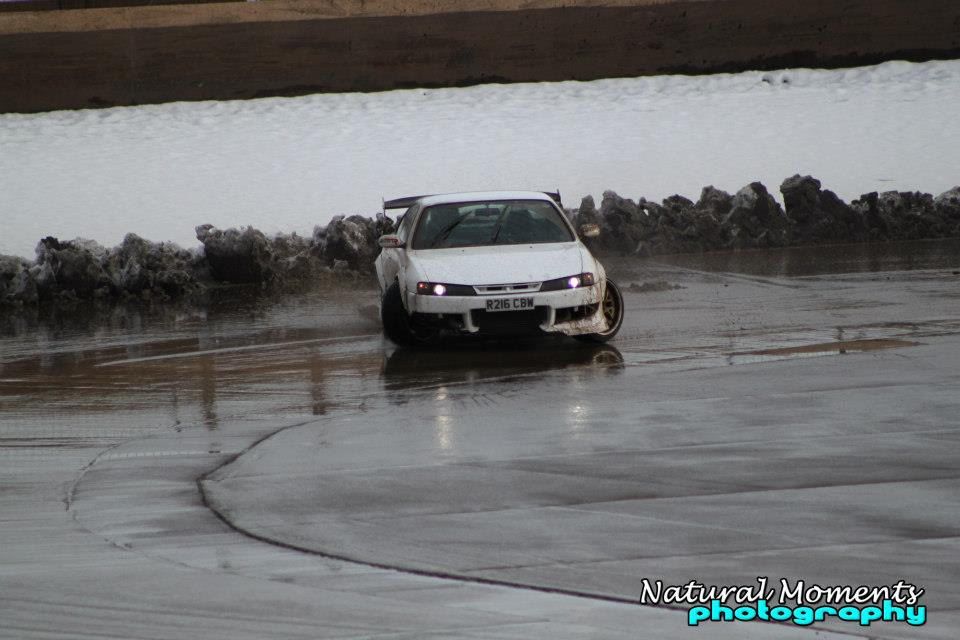 The tramps were out in force too though, with D, Kiwi, Smiffy (although I didn't know he was there so didn't pay any attention to him until after the judged runs) and Alex all having a crack to if nothing else get an honest appraisal of where their skills were.
Malx was as ever wandering about freely offering his sage advice - and to their credit, the drivers I know were all eagerly listening and taking it on board while Sweeps and Chunk were in the control box paying attention to what was occurring on the track.
Some great (and not so great) car control was on show in the free practice as drivers got used to the grip levels - however suprisingly few cars made trips into the snow bank that had formed when ploughing the snow off the track. Several drivers were making half-hearted attempts at runing the snow bank but it was obvious people were taking it easy to make sure their cars made it to the judged runs - probably after seeing a white S14a tap the rear on the bank and have the front pull in resulting in a very lopsided face due to a snapped bumper.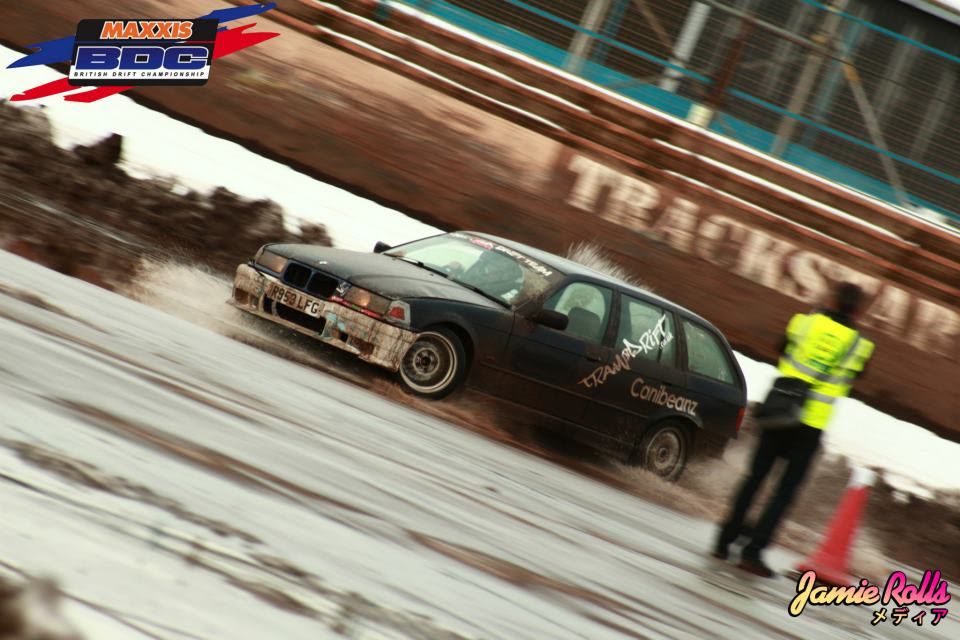 A notable exception to this was Kiwi - who put in what for me was the best run of the whole day, using the snow bank on one lap to clinically remove his rear bumper then clipping it again on the following lap to bump it safely on top of the snow bank. Was an excellent display.
In the pits the usual mockery and japery was in full flow, with offensive slogans needing to be wiped off (mainly Kiwi's car tbh...), Alex's upswept exhaust being used as an ice mortar and D's E30 doing everything in it's power to ensure failure (at one point the serpentine drive belt shredded and wiped out his PAS pipework resulting in fucked steering and a puddle of BeemerBlood under the car... needless to say, within an hour it was fiximicated with begged or borrowed bits and out for a final test run to make sure it would hold together just a little bit longer).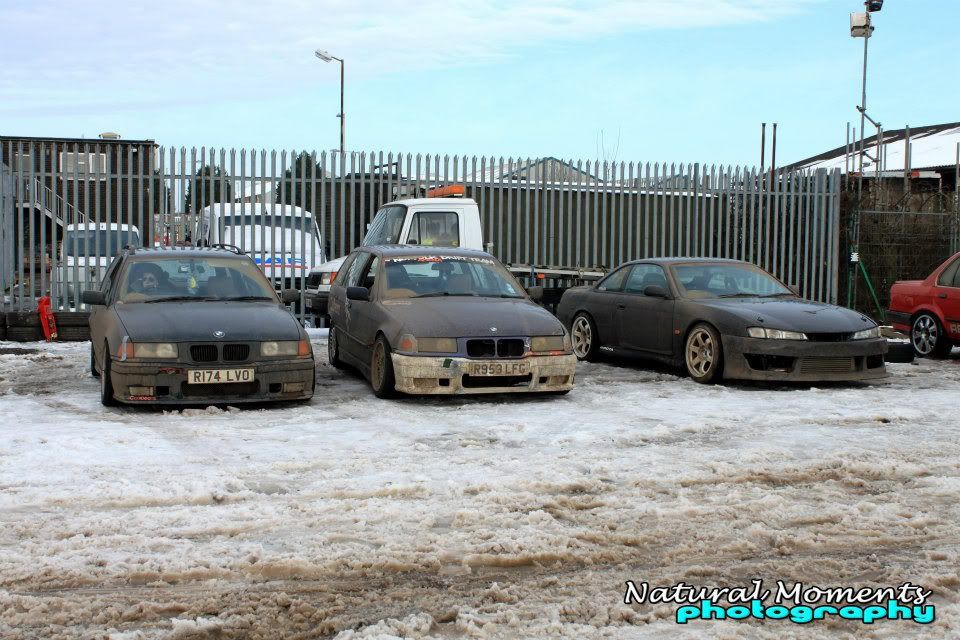 Just after lunchtime Sweeps gave his pre-judged-run driver's briefing, nerves got jangling and the runs that counted started...
Given the conditions, there was a very mixed bag of talent on display. One of the most noticable things was that it really doesn't matter what you drive or how well equipped you are if the seat time/talent isn't there. This was proven time and time again as some beautiful (if very Japanese) metal was outperformed by much cheaper and less 'drifty' stuff with drivers who had obviously been putting in the quality seat time.
I'll offer some of my personal highlights, but these will be biased towards the folks I know or cars that caught my eye - they were the ones I was hanging out with and paying attention to.
The first run was the guy in the RWD Audi estate - this things sounds fucking awesome in a way only a juicy Audi can and looks cool as fuck to boot. He put in what looked to me to be a near faultless run and Very consistent, if anything a little conservative.
(If anyone knows who this guy is let me know, I want to feature that Audi! Flump)
Kiwi was the first of the tramps in the queue - as he came onto the track I can only imagine what his nerves were doing. Ours in the grandstand were going mental. He put in 2 solid runs making good use of the extra lock from the modified hubs with the other marred by an overexuberant cone clip sending the cone flying. Touramp2 seemed well planted and predictable even if it was very apparent that a BMW needs to be DRIVEN to slide like the more drifty equipment.
D was the next one I was really paying a lot of attention to, in the battered E30. In all honesty, most were amazed the car had got as far as it had, let alone were expecting D to put in a spectacular performance in a car that he still hadn't finished building, with binding brakes that barely worked and steering that had really been through the mill and wasn't feeling very confidence inspiring. D put in 3 solid, uneventful laps - the ridiculous lock that thing has was making it easier for him to concentrate on hitting the clipping points.
The rest of the field seemed divided into distinct categories. Slow and conservative people who were keen to do a solid run without spinning. Fast and brave people who seemed to be trying to push their boundaries - always a mistake in those conditions and generally ended up spinning out.
After the judged runs it was time for open practice. While the judges had the unenviable task of deciding who got what (fuck that job, I wouldn't want it) the drifters had a chance to release their nerves without the gaze of the judges. And now the snow wall was being aimed at and rubbed and people were really going for it. You coud almost see the release all over the track... ooo-er... :-S
This was when I met Smiffy and felt a bit bad for taking no interest in his 'just another s-body' judged runs. SO I have no idea how he drove. Pretty well it would appear. So well done Smiffy :-) Car's a pretty Nissan too :-)
Come announcement time it had gotten dark and pretty fucking cold too, so everyone was keen to get the results. The trampers at least weren't disappointd, a haul of 2 Pro licenses (Smiffy and Kiwi) and a Semi-Pro (D) was enough to do TrampDrift proud.
This was (I believe) only the second time I've been to a BDC event, the first being a license day at Llandow a few years ago, so this really is a view 'from the outside' as it were. Competitive drifting really isn't my thing but personally knowing people who have a stake in it really does make it a lot more exciting. I thoroughly enjoyed the day, and had a properly good laugh.
The BDC staff seem to have their shit together, the day seemed to run relatively smoothly despite the weather and I think most of the decisions they got right.
As always massive thanks and props go out to the NADT staff. Malx, Minnie and co. always go the extra mile to look after the drifters, and this was no exception.
Drewface.
Keep your eyes peeled for anything you think is feature worthy and get in touch with ether myself or with Drew and we'll get on it.
Stay patient, there will be more, much more.........................
Article: Norfolk Arena BDC licensing day 2013 - the Tramps do us proud!