View Other Content
Search Articles
Recent Articles
0
Mike's M3
featured
mike@tdsw
e36
m3
Somehow through some sort of swapping I ended up with a sorry looking 3.0 M3.
I recognised the car straight away as 6 years or so ago it belonged to my friend Aaron. Back then it truly was one of the nicest examples of a 3.0 M3 you would of seen. Unfortunately in the 4 unknown years its had numerous owners, each more negligent than the last, and had seen better days.
This is how it used to look: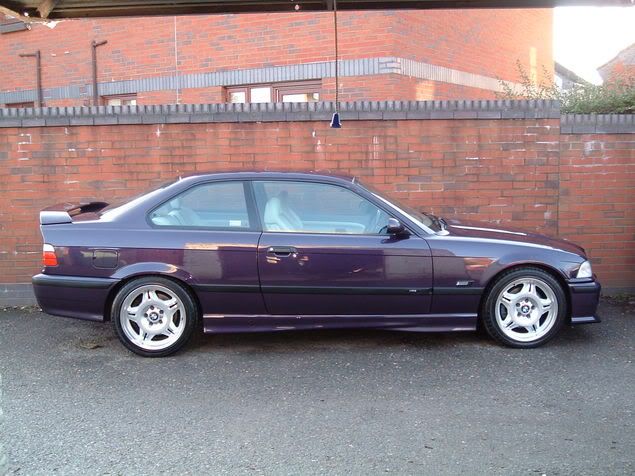 After I got it I quickly realised that there is no such thing as a cheap M3 and the list of stuff that needed fixing really started mounting up.
One of the 1st things to buy was a stock e36 steering rack. 3.0 M3's have a variable ratio rack which can be a bit odd for drifting. As well as that I bought:
New Inner and outer arms for said rack
Lock spacers for the rack
E30 bottom arms (stronger ball joints apparently)
Poly eccentric bottom arm bushes
Brembo discs
Wheel bearings
HEL braided clutch line
Slave cylinder
Pair of engine mounts
Oil and filter
HSD coilovers from DW. Almost head hurting levels of adjustment, most of which I am too stupid to use: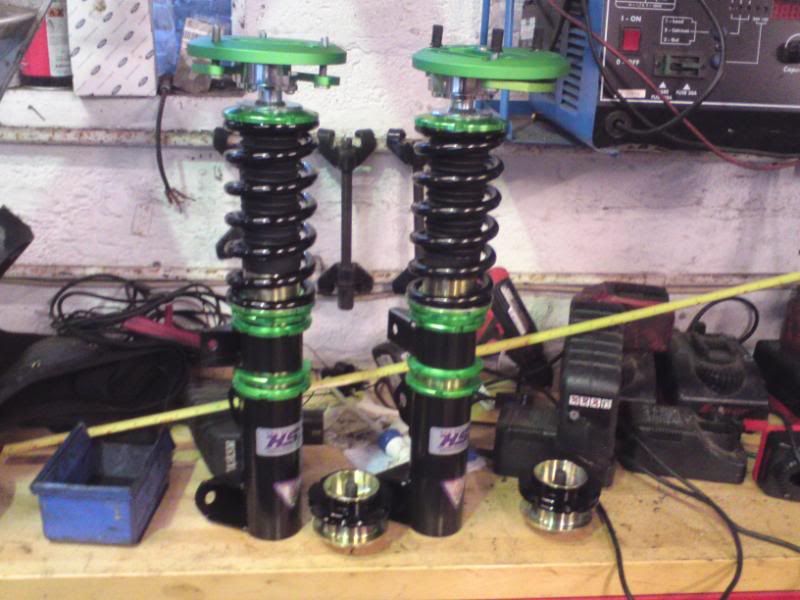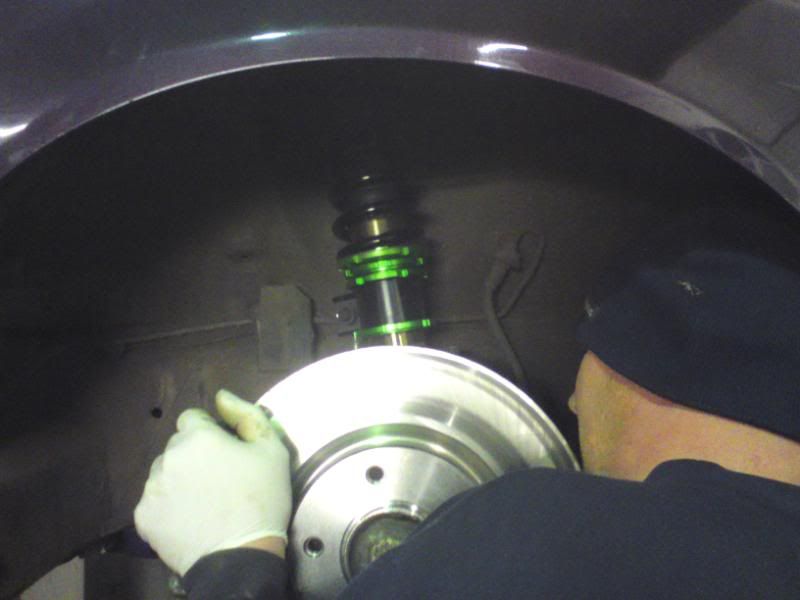 Motordrive FIA approved XXL bucket seat and side mounts (mega bucks but kinda my fault as I need the fattest of the fat boy seats):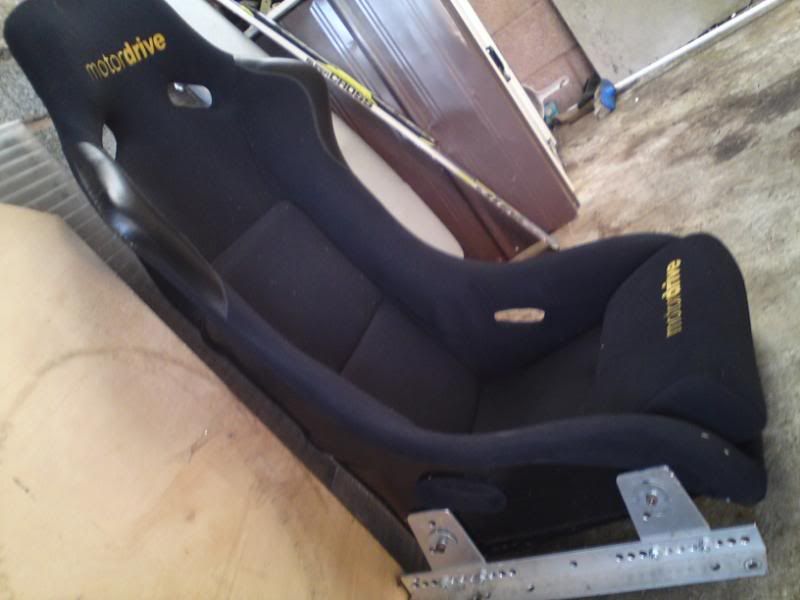 Those HSDs when I first fitted them, oops too low!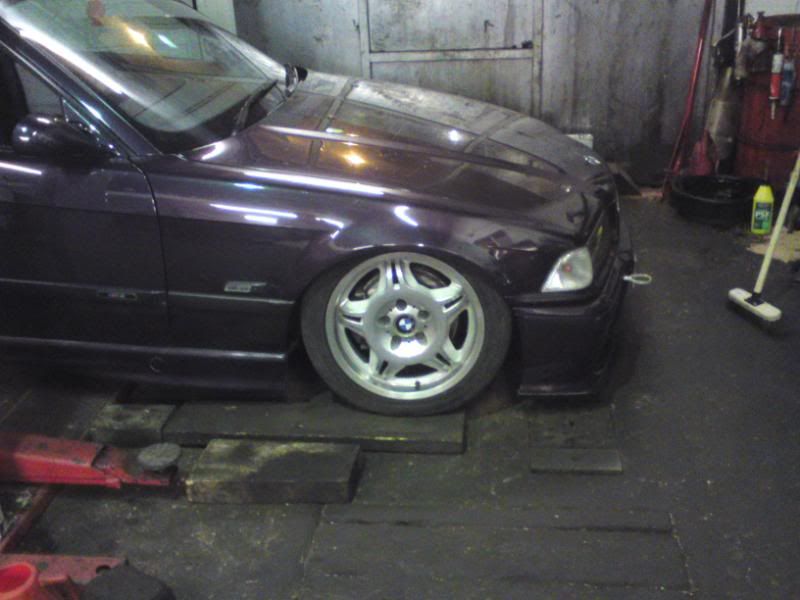 Once I had bought the M3 myself and Joe 'JK' Lane had secured sponsorship and support from Redish Motorsport in Bristol. BMW track car specialists with the likes of Kumho and PBMW cars being churned out of there an a regular basis.
Initially it went in for the Valve clearances to be checked and adjusted as it's one of those few jobs that I would really prefer to pass on to the pro's.
Luckily for me only a couple of shims needed changing and a lot of the rocker cover fixings have been previously heli-coiled.
Not my car but you get the idea: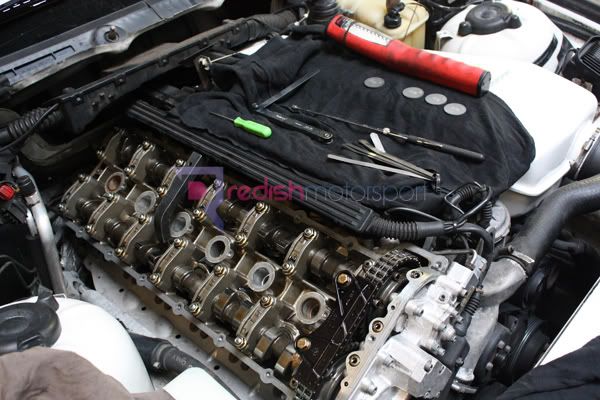 Whilst it was there it also got:
Removal of the aircon (pump, pipes, condensor, evap bottle etc.)
Goodridge 6-line braided brake hoses
Replace 2x coolant vent-hose clips for Jubilee version (common weak point)
Replace antifreeze & bleed
Paint both Rocker Cover pieces
Install Powerflex Rear Trailing Arm bushes
Install new Trailing arm bolts (genuine BMW x6)
Install new Lower rear camber bolts, washers, nuts
Carry out M3 exhaust air pump 'delete' inc remove entire unit & pipes I black/block outlet
There was other jobs done but none of those are relevant anymore.
That got to me to about this point (no handbrake, stock LSD and stock lock, but still one of my best videos)
Then had a wanked clutch and no money so fitted a second hand one and got my first ever first in a SW ODC round: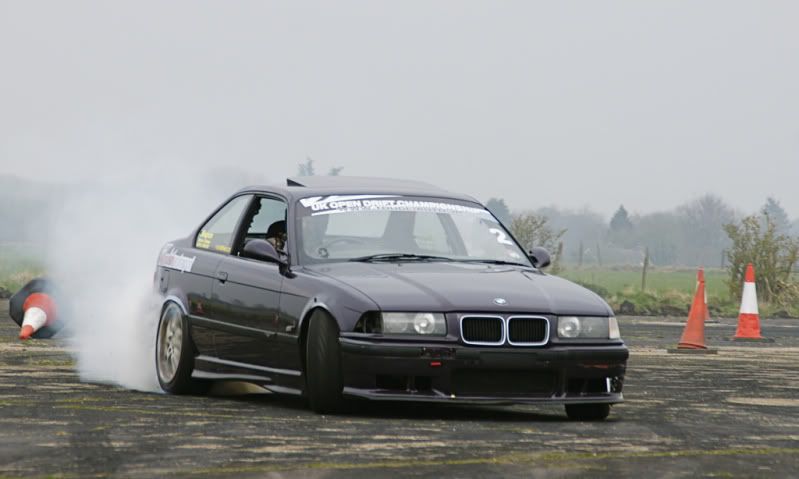 But I went off pretty hard and had to buy a complete rear subframe from a breaker.
At this point it was becoming clear that this shell was pretty wanky as everything had been replaced or upgraded at some point but it still drove like it was disconnected on the road.
Unfortunately I'm an idiot so ignored all of this and bought some wheels instead.
And went to Combe for my first ever go on the track there...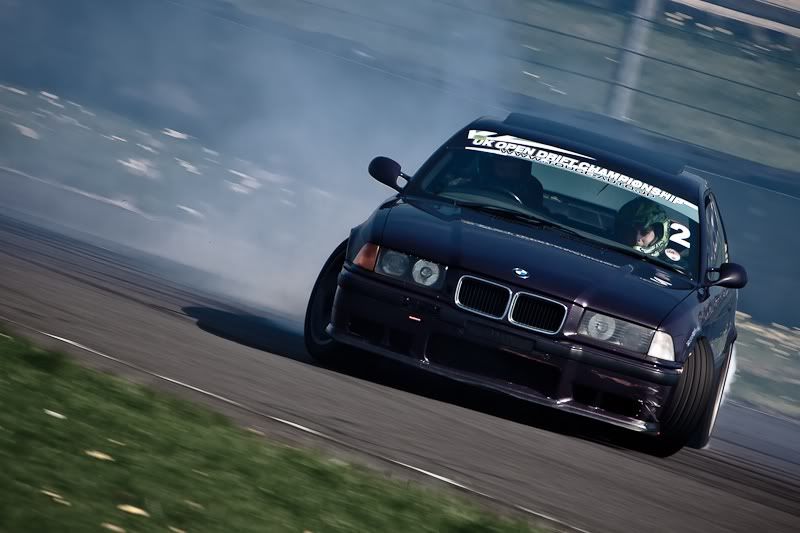 And went to meet the TD/Chizfab crew for the first time and did same skids with Pete.
After all of this and with a car that was still rotty and wobbly I decided to get more new wheels, ha, and paint too.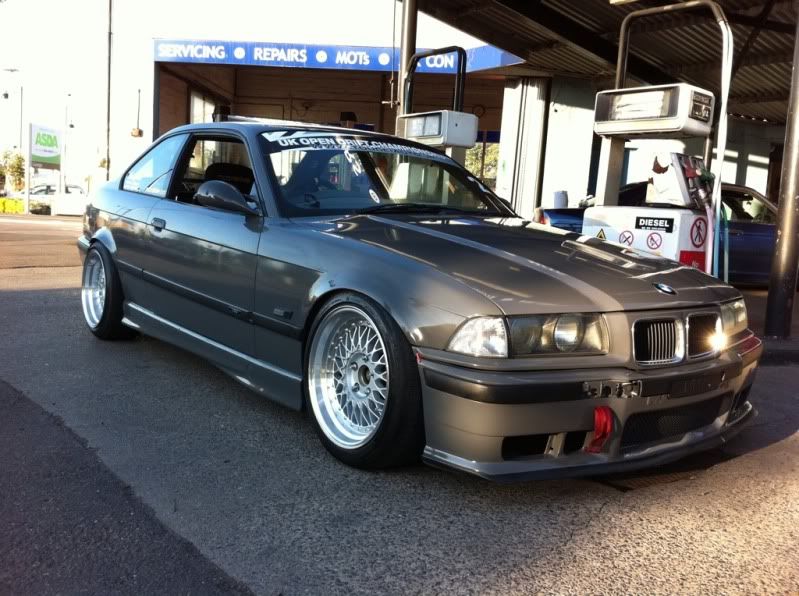 And went drifting at Combe again, this was the best weekend I've had. Combe one day, Haynes the next.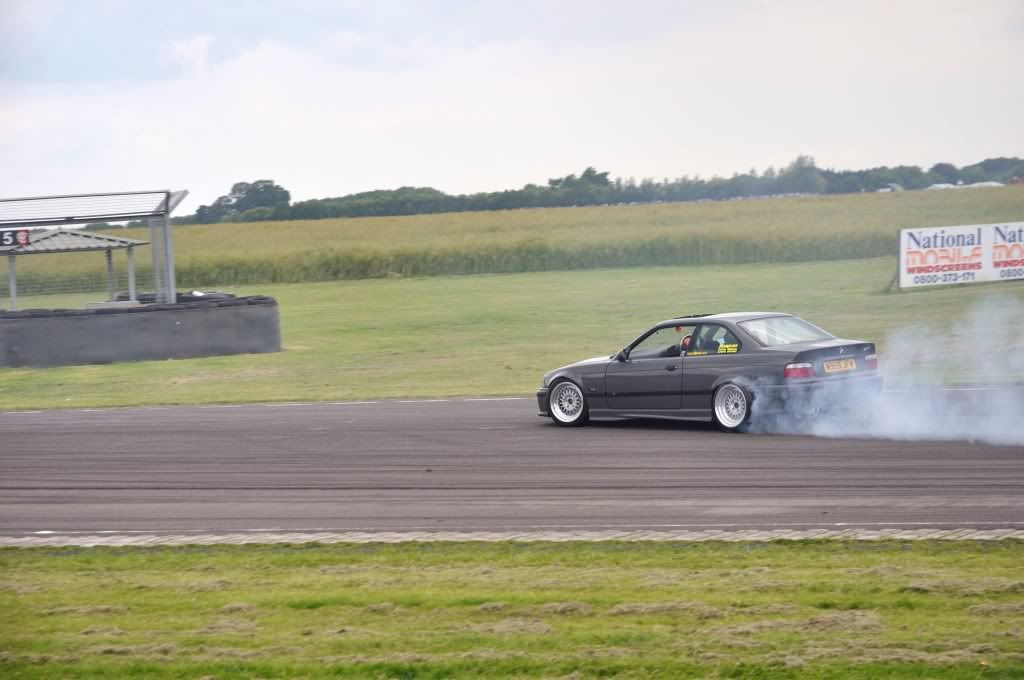 Then this happened: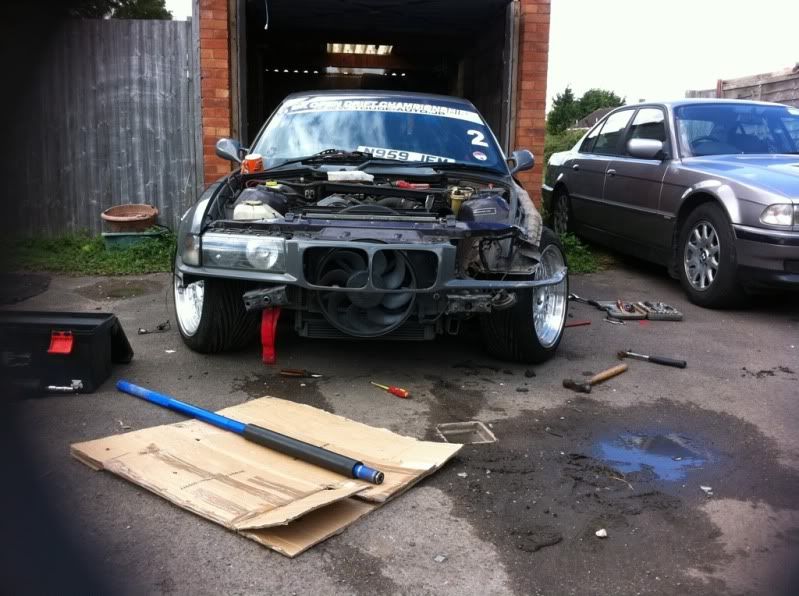 Not that bad damage in the grand scale of things and fairly repairable but the accident revealed a lot of rust I wasnt aware of. Add that to the rust I was aware of and it seemed pointless repairing this shell.
So within a day or so I was offered this little gem: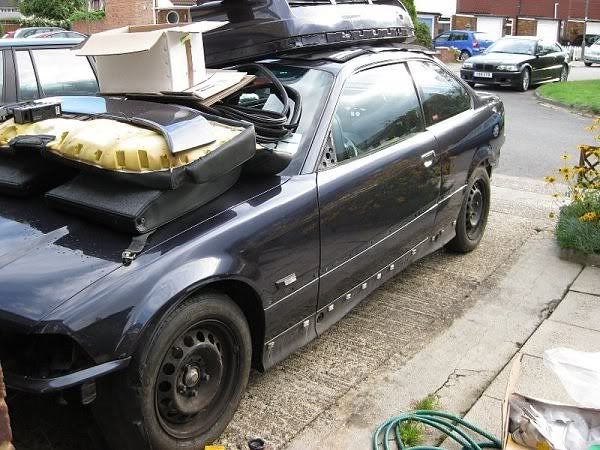 Eventually, after a lot of swearing, sweat and pizzas it looked a little like this: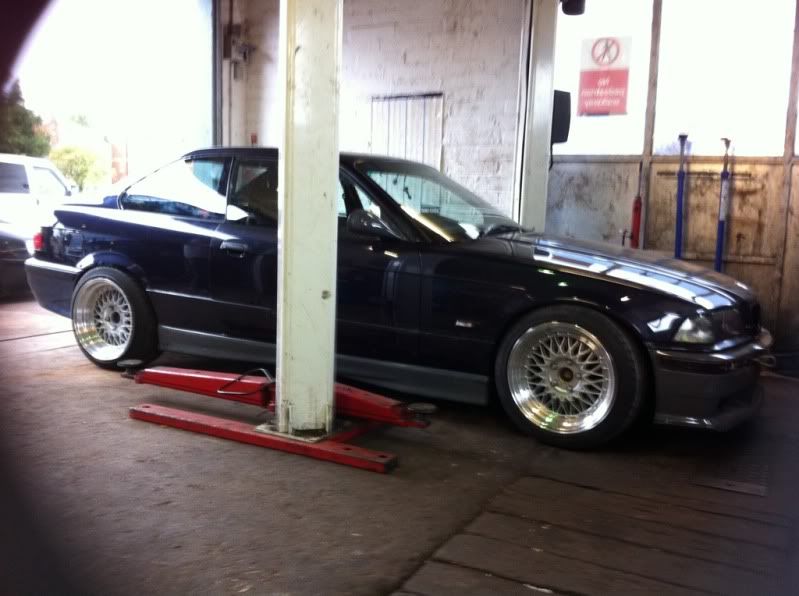 This shell is much cleaner and has far less rust so this time I did things a little less trampy and got my panel beater friend to make my arches awesome.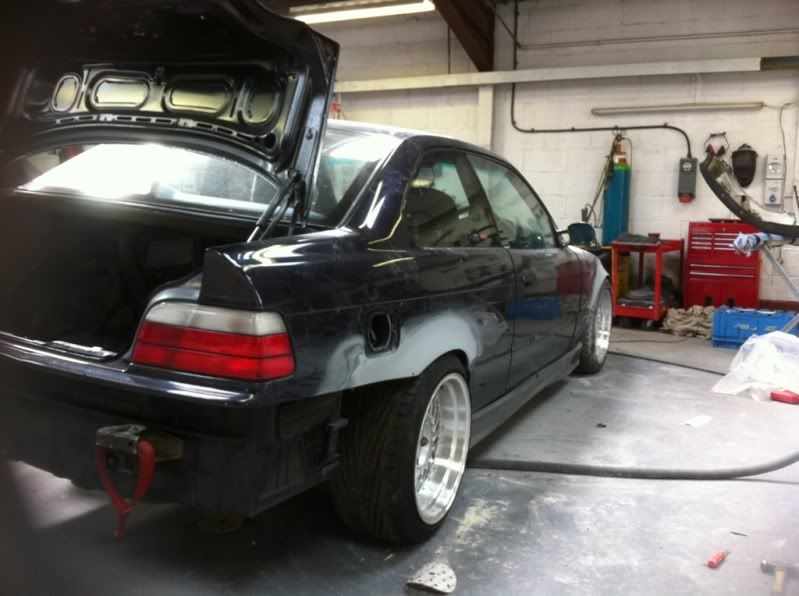 And has ended up looking this bad ass: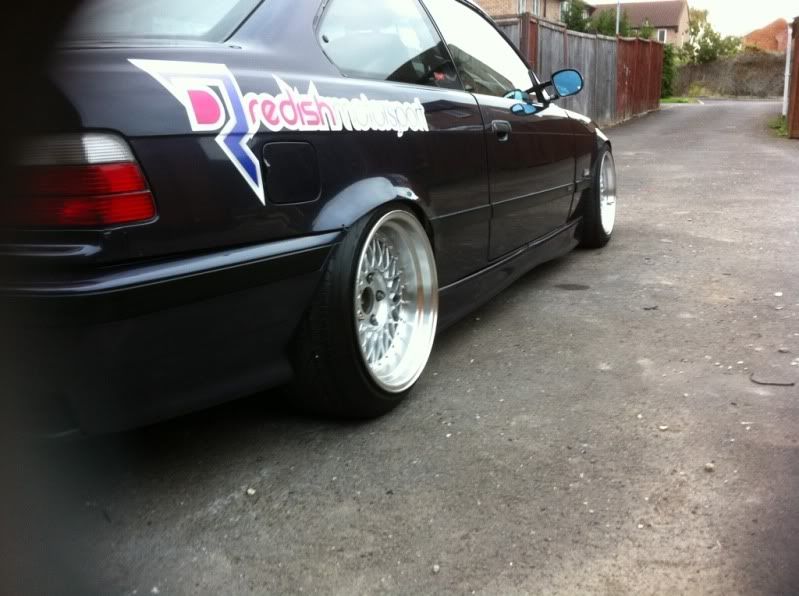 I then went to a sprint day that looked like this: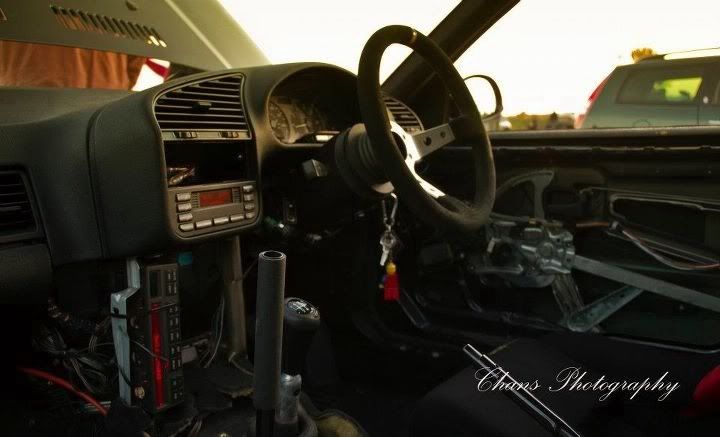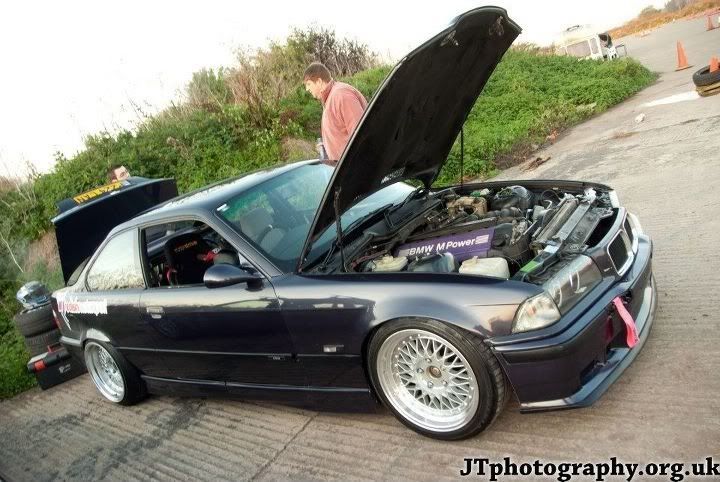 And moved like this (I'm mostly from 3 minutes on or so):
Then I went to a cruise in Bristol. To repay me for my faggotry my s50 said fuck you and spun a big end shell.
This happened.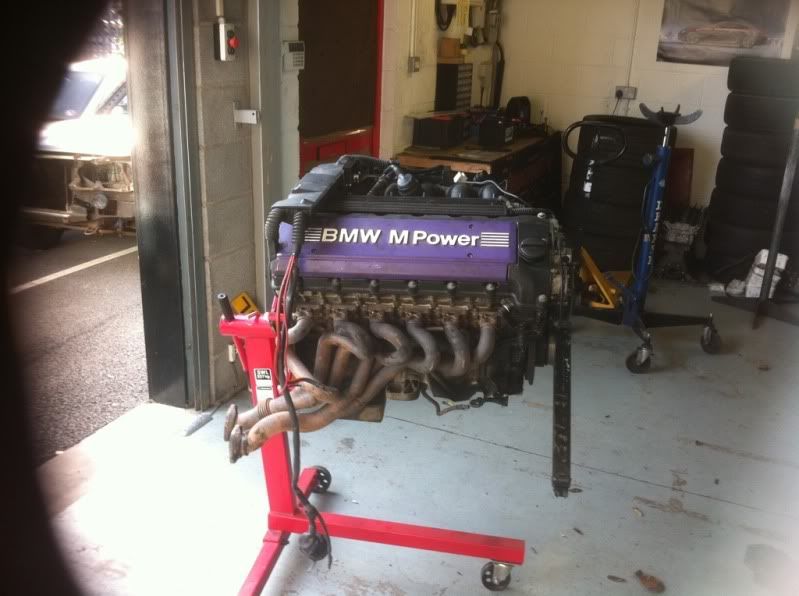 Unfortunately not a lot else happened for a the next 9 months or so. Redish motorsport had the S50 and took it to bits to find that number 1 big end shell had spun and scored the crank. Over those 9 months or so it slowly got stripped, the crank got reground and many new parts of awesome got fitted.
It's had all new BMW main shells and bolts, new big end shells from VAC motorsport in the US with a super anti friction coating on them and ARP conrod bolts. Many new odds and sods too whilst it was out.
When it did eventually come back and get fitted my mate fitted some modified hubs and E46 arms at the same time. A few hundred running in miles later then this happened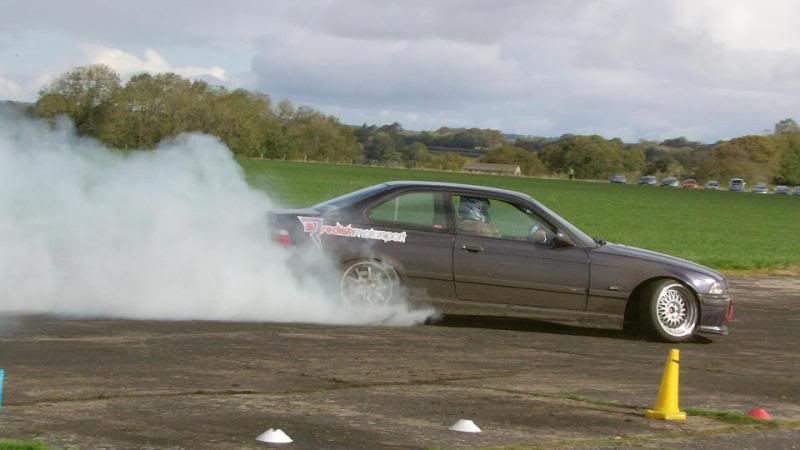 As you can see, more locks = more smokes. This wasn't even at full extension and there is more to come.
I have now had my Gibson prepared 3.73:1 diff fitted and even more locks added. The s50 seems strong and 2013 is looking kick ass.
Article: Mike's M3